My fur family and I have been visiting at Resthaven and other facilities around Mount Gambier for many years. Resthaven in particular has been almost a second home.
Some of the residents have almost adopted Wally as their own, so, the lockdown was a particular blow for all of us.   A couple of weeks ago visitors were allowed in again, under strict conditions.
At Resthaven this is every day between 1 and 3 for a maximum of 30 minutes, with only one resident
Sign-in and out, temperatures noted. Ticked all the boxes.  But we were allowed in, with the kiddies. Excellent.
So far we have limited ourselves to two doggie favourite residents.  Much joy. Many kisses. Several Smackos. 
All good.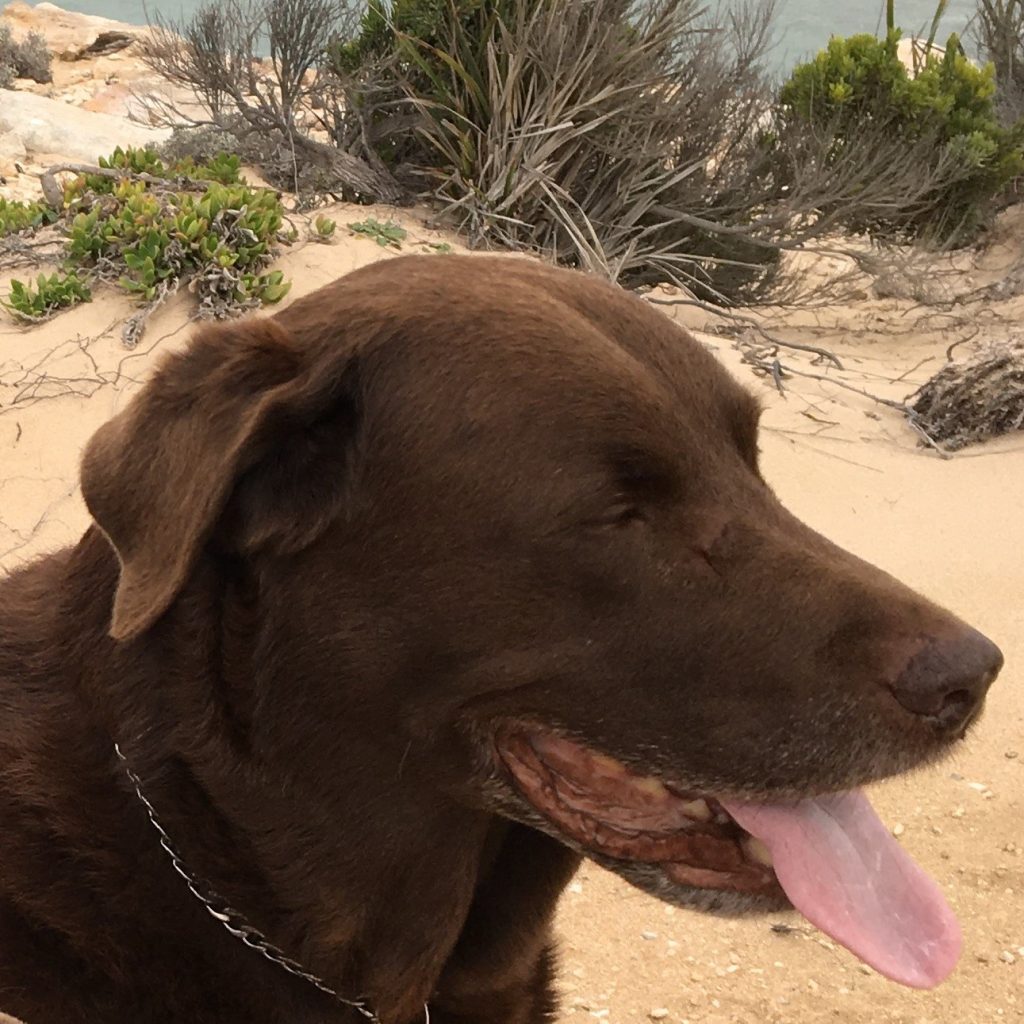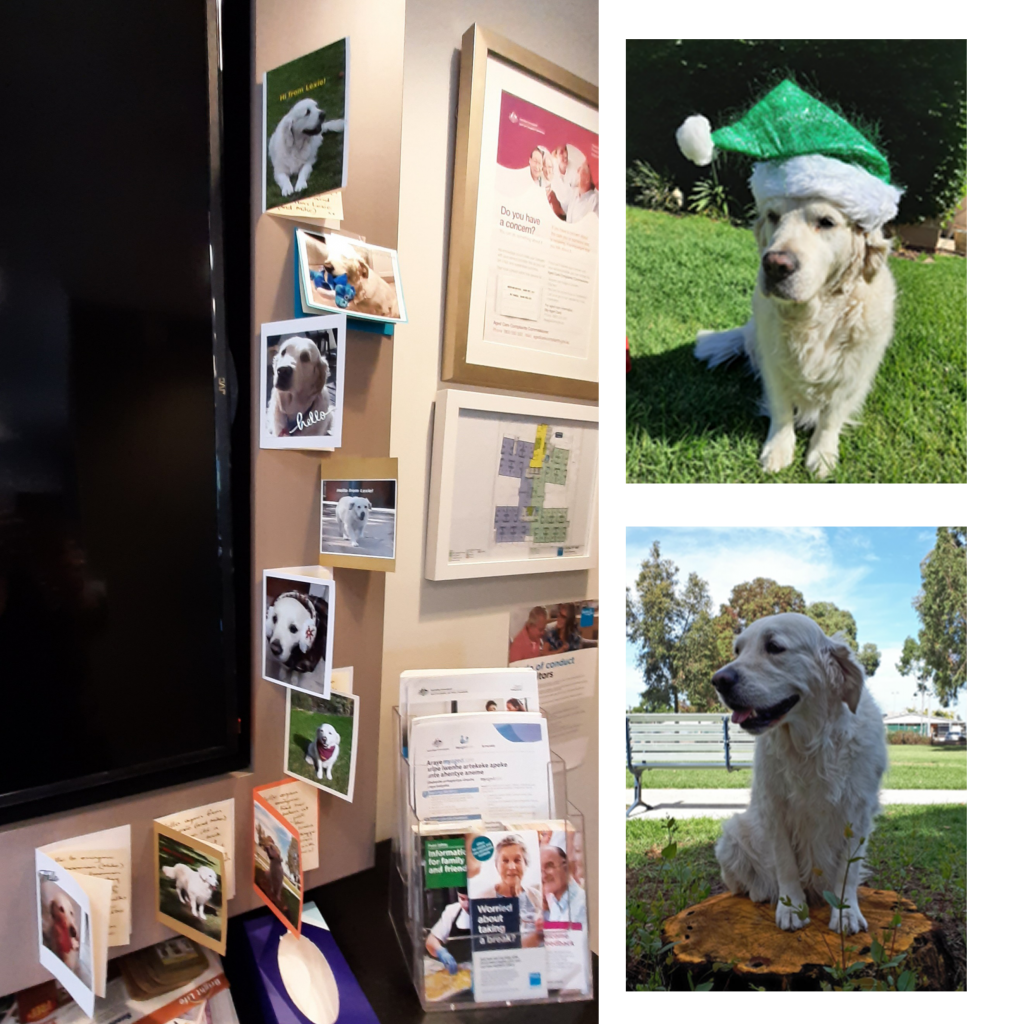 When face-to-face visits stopped due to COVID my dog Lexie and I started  dropping cards into the nursing home where Lexie used to visit every week.  Staff decided she should have a 'wall' of her own near the entrance. There, visitors and mobile residents could enjoy them, which I'm told they do, and they all look forward to the next card and story!
Lexie tells me what she wants to write to them – trips to the park, playing with with her doggy friends or sitting, not-so-patiently, waiting for the big noisy white machine in the laundry to give her back her toys.
Lexie misses her nursing home family and is really looking forward to seeing all her special people again soon.
Paddy and I had been visiting for a while before COVID changed everything. Gail (Lifestyle coordinator) asked if he could come for a short surprise visit to the residents.  Apparently only people with two legs are banned, four legs qualify for entry to the facility.
He had a great time, seeing a couple of his friends, getting treats from the hairdresser and a biscuit from the tea trolley. Gail messaged me to say one of the ladies, Liz, was almost in tears, she was so happy to see him. The residents are getting no touch at present, so patting him and getting a gentle lick was obviously a treat.
He was so happy afterwards. Rather than lie around and doze as he usually does after our regular longer visits, he was bright and alert and happy, trotting along when we went for our evening walk.
Although it's only a short visit, from the feedback I got from Gail, it is still worthwhile.  I feel so happy and thankful that Paddy is well enough to spread some doggy joy and magic and that we can continue to make a contribution together in our local community at this difficult time.